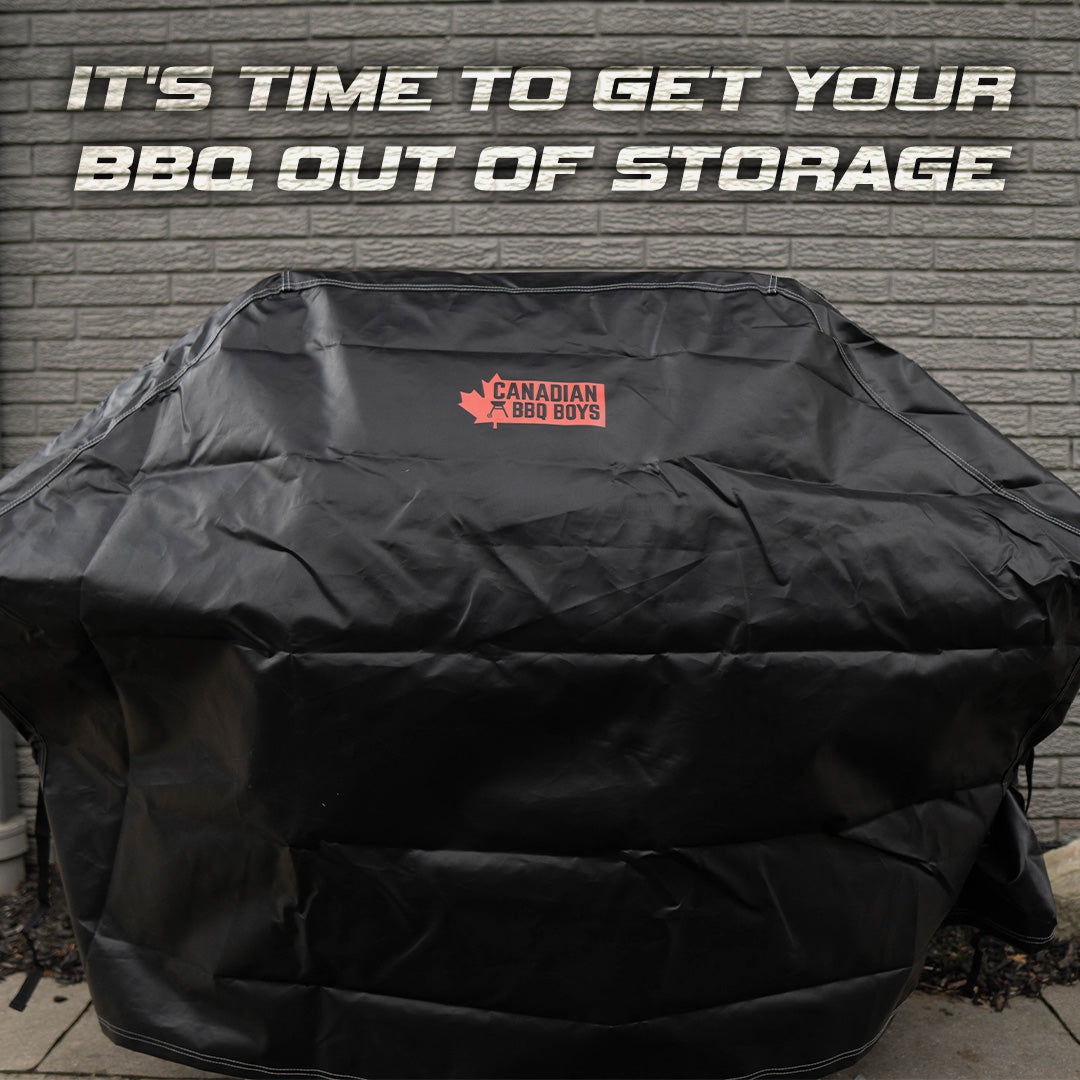 It's Time To Get Your BBQ Out Of Storage
It's time to get your bbq out of storage
— By Brad Killen
For many who love to BBQ, spring is one of their favourite time of year. It's that time to dust off your BBQ grill and get it ready for the grilling season. But if you haven't used your grill in a while, you may be wondering how to properly bring it out of winter storage. At Canadian BBQ Boys, we understand the importance of maintaining and cleaning your BBQ grill, and we're here to help you get your grill ready for the season.
First and foremost, it's important to give your grill a thorough cleaning before you start using it again. This will help remove any debris or buildup that may have accumulated over the winter, and will also help prevent any potential issues with rust or corrosion.
Starting the season with a dirty BBQ and grease that has been sitting there for months isn't a good recipe for a great BBQ season. That's where Canadian BBQ Boys come in. Our team of experts is trained to clean and maintain your grill so it's ready for the grilling season. We'll make sure that your grill is cleaned from top to bottom, and that all the parts are in good working order.
Next, you'll want to check your grill's propane tank or natural gas line. If you haven't used your grill in a while, it's likely that your tank is empty. Make sure to refill it before you start using your grill again. Also, check the hoses and connections for any leaks or damage, and replace any parts that look worn or damaged. 
Once your grill is clean and your propane tank is full or natural gas line is hooked up and turned on, it's time to give your grill a test run to make sure everything is working properly. Light the grill and let it heat up for a few minutes, then check for any issues such as leaks or uneven heating. Once you're satisfied that everything is in good working order, you're ready to start grilling!
By following these steps, and by giving us a call at Canadian BBQ Boys, you can be sure that your BBQ grill is safe, clean and ready for the upcoming grilling season. Regular cleaning and maintenance is key to prolonging the life of your grill, and will help ensure that you have a great grilling experience all summer long. 
Happy Grilling!