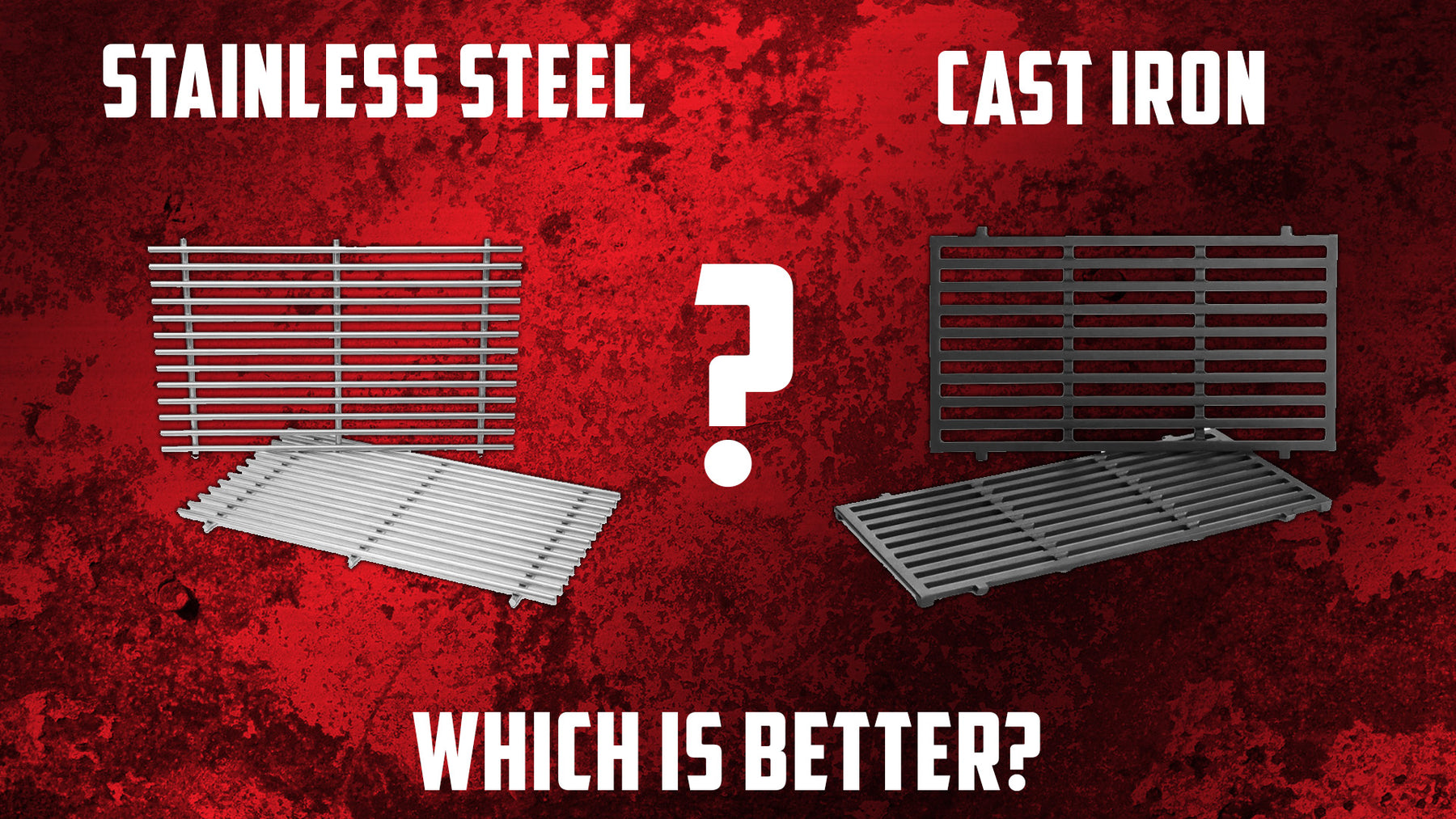 Stainless Steel VS Cast Iron Grates - Which is right for you?
Which Cooking Grate Is Right For You?

Which Cooking Grate Is Right For You?
Stainless steel and cast iron are two popular options when it comes to choosing the right grates for your BBQ. Both materials have their own unique set of benefits and drawbacks.

Stainless steel grates are durable, rust-resistant, and easy to clean. They conduct heat evenly and quickly, which helps achieve consistent cooking results every time. Stainless steel grates are also ideal for outdoor use since they are resistant to rust and corrosion. However, stainless steel grates don't retain heat as well as cast iron, which can make it harder to achieve a good sear or caramelization. They can also be more expensive than other materials and may be prone to warping or bending under high heat or pressure

Cast iron grates, on the other hand, are great for searing, smoking, and seasoning. They retain heat well and distribute it evenly, which makes them ideal for achieving a perfect sear on your meats. Cast iron grates also create impressive sear marks and caramelization, which can add flavour and visual appeal to your grilled food. However, cast iron grates require more maintenance and can be heavy and awkward to handle, especially when hot. They are prone to rust and corrosion if not properly seasoned and maintained.

Ultimately, the choice between stainless steel and cast iron grates comes down to personal preference, grilling style, and budget. Both materials are great choices for BBQ grates and can help you achieve delicious, perfectly grilled food. 
Whether you value durability, convenience, and even cooking or searing, smoking, and seasoning, there's a grate material that will work for you   
Happy Grilling