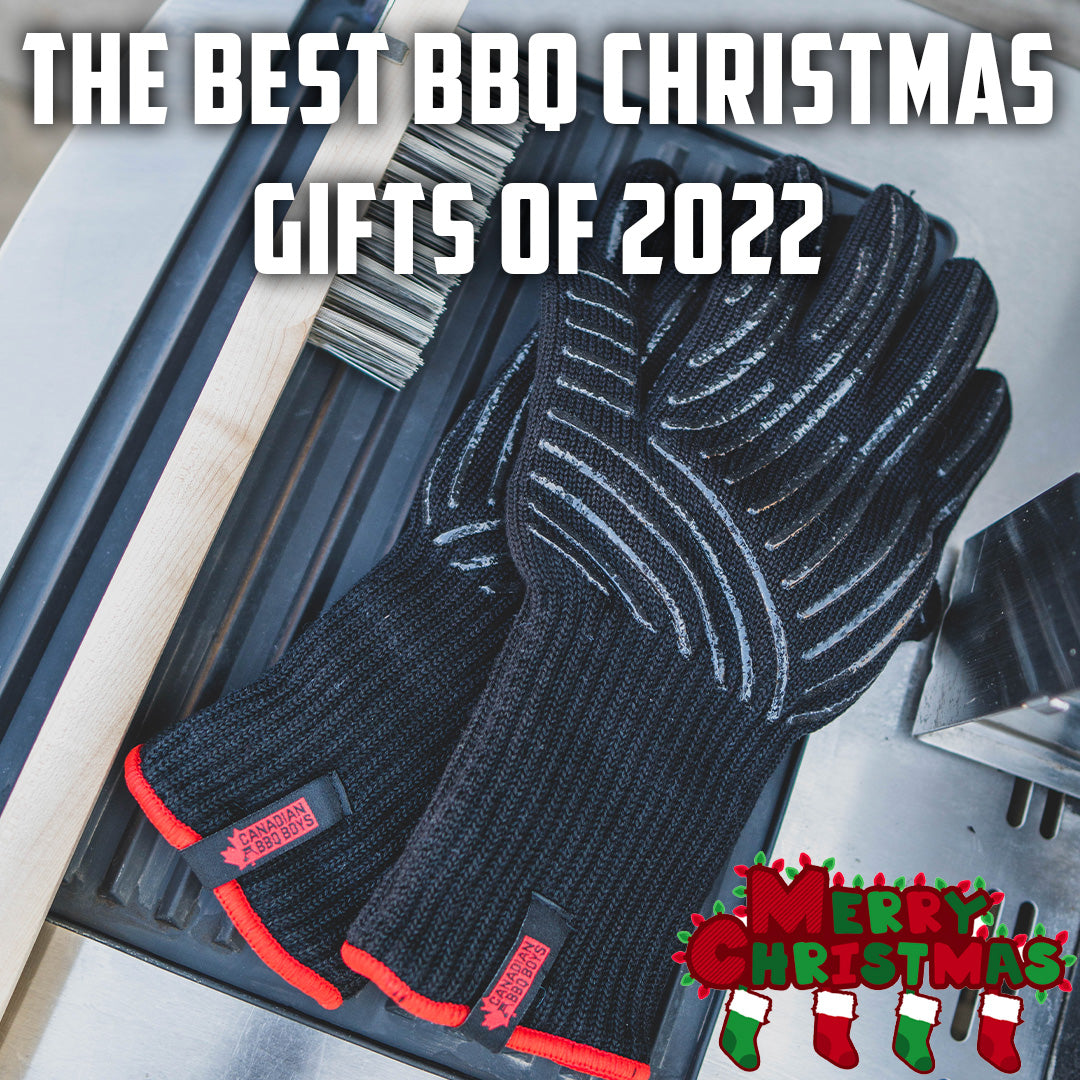 BBQ Gift Buying Guide
The best BBQ Christmas Gifts of 2022 - Buyers guide
— By Brad Killen
It is that time of year again! We want to make your holidays a great one this year by providing you a list of gift ideas this year!
This basket is the one stop shop for you this holiday season!
The basket includes:
- 100% Canadian Made BBQ Brush
- DIY Cleaning Kit
- High-Heat Resistant BBQ Gloves
- BBQ Grill Mats
This is the ultimate gift for the griller of your house this holiday season!
This is the perfect brush for the everyday griller! This brush features over 3x as thick bristles as the imported BBQ brushes, making the brush safer, last longer, and more effective at scraping away BBQ grease & grime. 
This makes it a favourite of Canadian BBQ Boys! The best part is the way this brush is manufactured result in a long lasting brush that virtually eliminates the risk of wire-related injuries.

Our high quality BBQ Cover is an amazing gift and an essential item to have on your BBQ whenever it isn't in use.
Our BBQ Cover is made from a very durable material that is UV Resistant, Water Proof and very well ventilated.
Our Canadian BBQ Boys covers also come with a 3-Year Warranty!
Our Under Grill Mats are an incredible gift! 
This is perfect for customers with vulnerable decks or patios, or just looking to improve their grilling experience without the fear of dirtying their cooking area. 
Our BBQ Mats create a level of protection between your BBQ, and the surface it is sitting on.
Canadian BBQ Boys Reusable Grill Mats
These reusable grill mats are essential to keeping your BBQ clean while not compromising the cooking experience, or flavour of your food.
These grill mats are perfect for any BBQ or Smoker and comes with 2 mats in each package!
Canadian BBQ Boys Heat Resistant BBQ Gloves
High heat demands safe practices. Use Canadian BBQ Boys Heat Resistant Premium  Gloves to protect your hands from high heat and residue during the use of your outdoor grill. Get maximum dexterity and a superior grip.

These gloves can be used for more than just BBQing. They are also a great alternative to the standard oven mitt by providing heat resistance and extra grip when carrying your cooking trays and more.
Sometimes finding the perfect gift can be hard but a gift card can be the perfect solution! 
Our gift cards can be used towards our BBQ Cleaning Service, Oven Cleaning Service and our Online Products so the person receiving this gift can choose what they want!