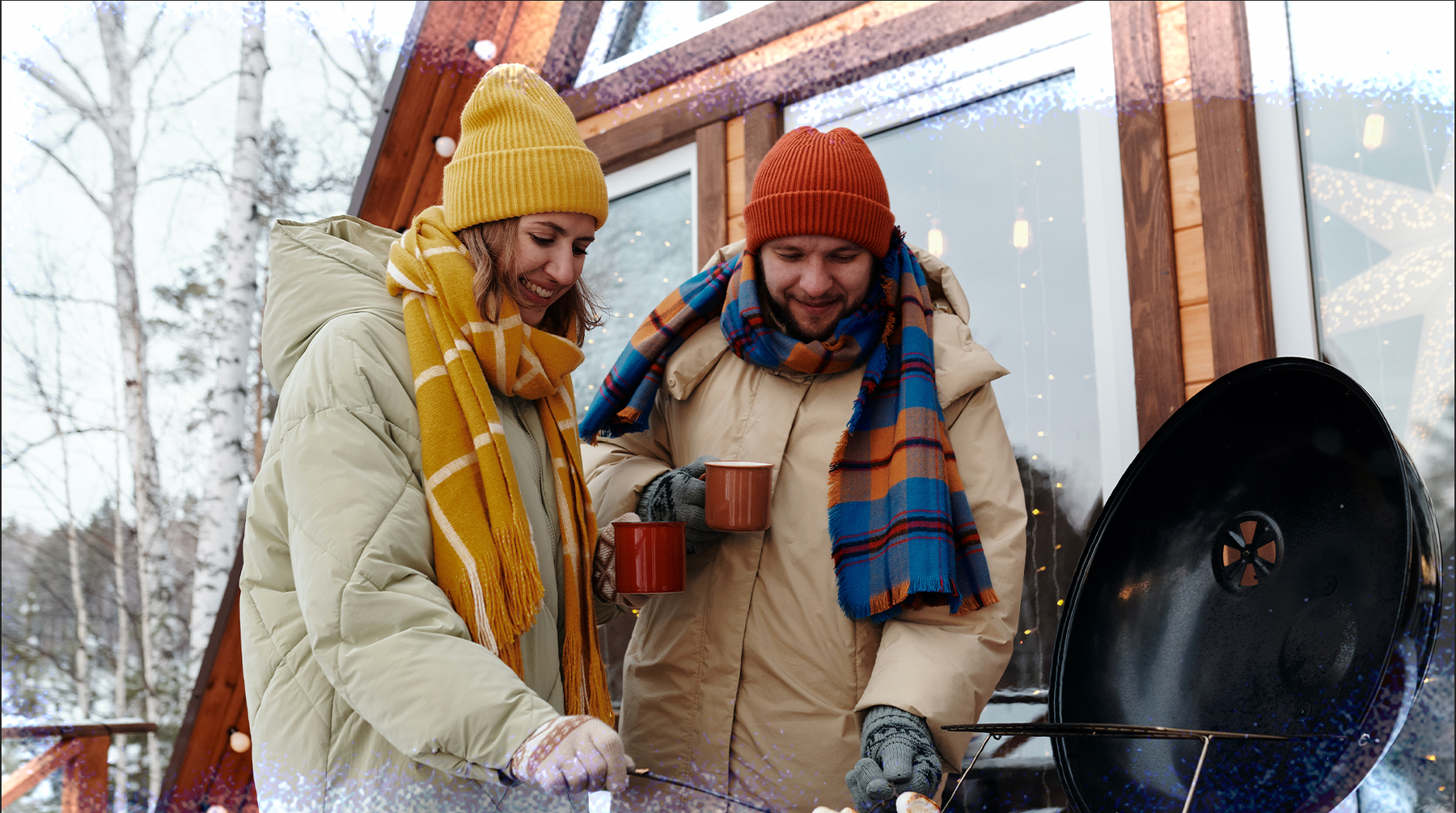 How To Master BBQing In The Cold
How To Master bbqing in the cold
Grilling in the cold can be a challenge, but with the right preparation and techniques, it can also be a delicious and enjoyable experience. Here are five tips for successfully barbecuing in the extreme cold.
Preheat thoroughly: To ensure that your food is cooked evenly, give your grill ample time to preheat. In cold weather, it can take longer for your grill to reach the desired temperature, so make sure to preheat for a longer period of time.
Cook low and slow: To prevent food from becoming dry and overcooked, it's important to cook at a lower temperature for a longer period of time. This allows the food to cook evenly and absorb more of the smoke flavour.
Use proper fuel: Make sure to use enough fuel, such as charcoal or propane, to sustain a consistent heat source throughout your grilling session. This will help you avoid flare-ups and ensure that your food is cooked evenly.
Cover your food: Keeping your food covered with aluminum foil or a lid will help retain heat and prevent it from getting too cold. This is especially important for dishes that require longer cooking times.
Dress appropriately: When grilling in the cold, it's important to stay warm and comfortable. Wear warm clothing, gloves, and a hat, and have a backup plan, such as moving the cooking indoors by using your oven or pans, in case the weather becomes too harsh.
In conclusion, grilling in the cold can be a rewarding and delicious experience if you take the proper precautions and techniques. By following these five tips, you can ensure that your food is cooked to perfection, even in the harshest of conditions. Happy grilling!