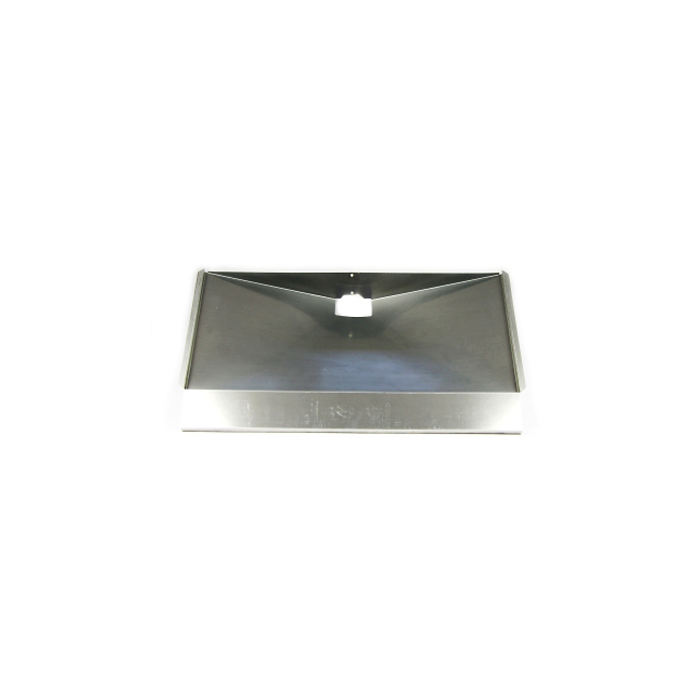 Napoleon Drip Pan - (Fits Certain 500 Series Models)
Qty. 1 x Napoleon OEM Drip Pan
SKU: N710-0093

Dimensions: 23" x 12 3/4"
This design is not a rear pull out drip tray.  Please refer to: N010-0743-SER. 
The Napoleon Drip Pan (500 Series) is a stocked item and ready to be shipped to you.

Fast Delivery in Canada. All Orders ship from Canada to Canada with no cross-border duties or shipping. 

 Our BBQ Grill replacement parts are Designed to Fit your specific grill model. To confirm that you are purchasing the correct product, refer to your product manual's parts list or confirm using the list below.
Fits the following Napoleon Grills:
| | | | | |
| --- | --- | --- | --- | --- |
| P500 | P500N | P500NK-3 | P500NSS-3 | P500P |
| P500PK-3 | P500PSS | P500PSS-2 | P500PSS-3 | P500PSSRB |
| P500RB | P500RBPSS | P500RBPSS-3 | P500RSIB | P500RSIBNCH-3 |
| P500RSIBNK-3 | P500RSIBNMK-3-PHM | P500RSIBNSS-3 | P500RSIBPCH-3 | P500RSIBPK-3 |
| P500RSIBPSS | P500RSIBPSS-3 | P500RSIB-PHM | P500RSIBPMK-3-PHM | P500SS |
| PRESTIGE 500 | PRESTIGE 500RB | PRESTIGE 500RSIB | PRESTIGE P500 | PRESTIGE P500RB |
| PRESTIGE P500RSIB | PRESTIGE PRO 500 | PRESTIGE PRO 500RSIB | PRO500-3 | PRO500RSIBN-3 |
| PRO500RSIBNSS-3 | PRO500RSIBP-3 | PRO500RSIBPSS-3 | | |